Great times are here,introducing to you our Fantastic......

YAM POUNDER, FUFU POUNDER AND MEAT MINCER (MULTIPURPOSE KITCHEN GADGET)

Pounded yam is a delicious Nigerian delicacy that many enjoy but find hard to prepare due to the effort needed in its preparation. The stress of pounding with the local mortar and pestle can be really discouraging, especially after the stress of working all day.
Transforming yam into excellent pounded yam at home in minutes is now possible and highly pleasurable, so why continue to deny yourself, The family and home the joy of this delicacy. Enjoy fresh pounded yam without the strenuous activity of pounding, this yam pounder is the ideal kitchen companion that everyone will appreciate
The electric pounder, it also suitable for: Yam pounding, Fufu pounding,Cocoyam pounding, Tigernut grinder, It can chop/grind various ingredients, such as Onion, Garlic, onion, Most fruits, Vegetables, Meat and Nuts.
NO MORE STRESSFUL POUNDING AND SWEATING!!!
NO MORE CHEMICAL BASED POUNDO YAM( 100% NATURAL POUNDED YAM TASTE)

NO MORE STRESS MAKING FUFU OR POUND COCOYAM FOR THE FAMILY
HERE IS THE AMAZING GADGET THAT TURNS BOILED YAM INTO POUNDED YAM WITHIN 30 SECONDS AND SAVE YOU THE STRESS OF POUNDING
AND GIVES SUCCULENT HOT POUNDED YAM OR FUFU WITHIN SECONDS -WITHOUT STRESS

THIS IS A COMPLETE LIFE SAVER!!!
PROCEDURE:

*BOIL YAM/CASSAVA/COCOYAM TILL SOFT
*WITH A SPOON,PUT SOME QUANTITIES OF BOILED YAM/CASSAVA/COCOYAM INTO THE BLENDER
*DEPRESS THE BUTTON ON THE ENGINE ATTACH.FIRST WITH A LOW SPEED, THEN WITH A HIGH SPEED
*YOUR POUNDED YAM/FUFU/COCOYAM IS READY WITHIN SECONDS
*SERVE WITH YOUR DESIRED AFRICAN SOUP
DESCRIPTION
Pounds in less than 25 Seconds
Easy to handle

Ease up on the stress of using pestles and mortars
Power:

1000 WATTS

Powerful Motor

Capacity

6 Litres

Copper Coil
In built Auto Shut Off, protect the machine from damage in cases of over use
The UPGRADED VERSION, RUST-PROOF & BROKEN-PROOF Yam Pounder comes with real power and 1000 watts for 6 Litres, which is more efficient and fast. 4 stainless steel blades 4D design allows the upper and lower blades to evenly chop food from every angle of 360 degrees. The electric pounder is an ideal gift for every wife and mother
The electric pounder/grinder, it's effective and suitable for:
Making Pounded Yam (in 25 seconds)
Fufu pounding,
Grinding soaked Beans for making Moi-Moi, Akara & Ekuru

Blending Pepper
Meat grinding
Tomatoes
You can chop/grind various ingredients, such as
Onions / Garlic,
Most fruits and
Vegetables.
Okra
THIS SUPERB MACHINE IS ALSO PERFECT FOR MEAT GRINDING,PEPPER,NUT,BEANS ETC....

"My pepper blender got spoilt while trying to make pounded yam with it and i was so worried until when a friend brought me this ELECTRIC COOKING AND POUNDING MACHINE. blending and pounding now VERY EASY for me.i am so happy"

Mrs Oyebanji (Ejigbo,Lagos)
I am VERY satisfied. I actually bought this to use in place of My non functioning food processor I consider this one of the best purchases I have ever made
Daniella(Ariaria......Abia state)
"
Bought for my lovely wife as a surprise, initially she was like, can it really pound, amazing within a minute we are done. I love it and wound recommend it to my friends. Thanks for the fast and free delivery.
"
Pat (Abuja)
Payment is on delivery but please we need serious buyers so be sure you are ready for this product

NOW

and money is available at the point of delivery before placing the order
So what are you waiting for?
Enjoy Today's promo price: ₦35,000(6Litres)+ Free Shipping Nationwide) ₦65,000
PLEASE FILL THE FORM BELOW TO PLACE YOUR ORDER
THIS IS A COMPLETE LIFE SAVER!!!
We are making this Payment on Delivery based ON TRUST. Please be sure you are FULLY READY
CASES LIKE: * I DON'T HAVE MONEY, * I TRAVELLED, * MY WIFE/HUSBAND JUST BOUGHT IT, * I WAS JUST JOKING WITH THE ORDER AND * MANY OTHER UNREASONABLE EXCUSES ARE HEART-BREAKING AND UNFAIR.
WE USE MONEY TO SEND THE PRODUCT VIA COURIER COMPANY.
Got questions or Need Anything? Call us on +2349034651150
*****************************************************************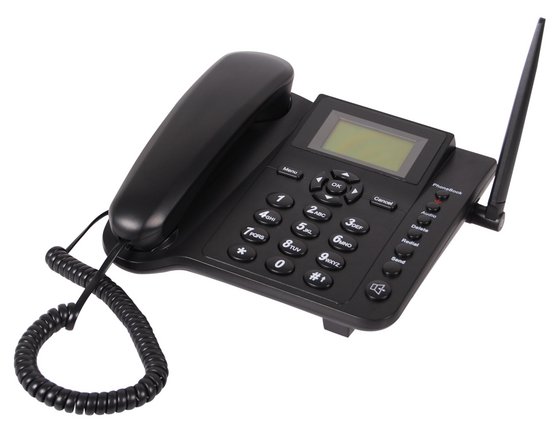 Hotline: +2349034651150 (WhatApp available